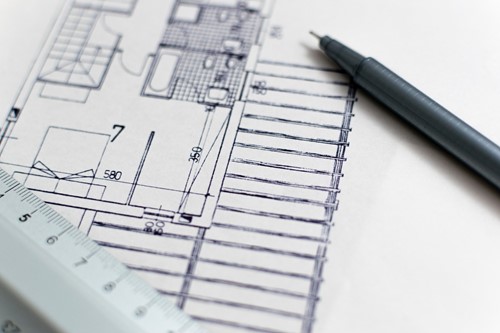 Image by Lorenzo Cafaro from Pixabay

The need for accessible new construction homes may never be higher than it is right now. U.S. soldiers have returned home with disabilities, and the number of aging Americans with growing physical limitations is expected to increase dramatically. The first wave of Baby Boomers reached retirement age in 2011, and more than 54 million Americans are 65 or older, according to the U.S. Census. These demographic facts point to a prevalent need for more accessible residential homes.
Although everyday people might expect the government to mandate accessible living regulations through the Americans with Disabilities Act (ADA), the federal law does not necessarily apply to private residential homes. That means contractors are free to capitalize on popular design elements. But accessible homes may already be highly sought after, even though modern homes and architectural magazines are not in tune with the data. By overcoming the minor challenges of building state-of-the-art accessible homes, contractors may discover that those properties could be listed at a premium.
What Makes Accessible Homes Different?
The ADA became law in 1990, and it establishes the legal rights of people with disabilities to enjoy unimpeded physical access to public buildings and spaces. It does not necessarily create building codes for private-sector residential homes. This is not to say that architects and contractors cannot build ADA-complaint houses. These are general concepts worth considering that underscore accessibility.
Mobility: Doors, entryways and pathways should be wide enough for wheelchair accessibility and eliminate ground-level obstructions.
Countertops: These spaces must be set at heights conducive to people who use wheelchairs, walkers or have physical limitations. They are typically positioned lower than traditional countertops and have free space underneath.
Ingress & Egress: Getting from a vehicle and into a new construction home is essential. People with limitations often struggle or cannot use standard stairways.
The ADA establishes detailed building criteria for public buildings and adapting existing living spaces. Builders may discover that the sometimes subtle differences are worth negotiating even if they are building spec homes.
Rethinking the Challenges of Building Accessible Homes
From the builder's perspective, accessibility may have largely been considered retrofitting. Until the last decade or so, maximum return on investment for new construction homes were driven by factors that included comfy starter homes with room to grow, gated communities for retirees and upscale houses with expansive floor plans. Those types of houses are being retrofitted today. Getting ahead of the real estate curve by adapting new construction to the ADA calls for only minor changes such as the following.
Embracing Accessible Layouts: Open floor plans increase mobility by nature. By going one step further to widen existing doorways, use more archways and create spacious closets, accessibility can be achieved.
Going Big with Bathrooms: The traditional bathroom with high tubs, step-up showers, vanities and toilets positioned in tight spaces, are not accessible. Spacious and luxurious bathroom designs with walk-in showers, wall-mounted countertops and wheelchair-accessible toilets add value for every demographic. They also open the new construction build to buyers with physical limitations.
Integrating Technology: Smart technology has developed into an expectation among Millennial homebuyers. Technologies such a remote climate control, voice-command lights and entertainment help raise listing prices. These same elements also help overcome accessibility challenges.
Any hesitancy that architects and new construction home builders have about making homes fully accessible can be offset by recognizing these properties may be more valuable on the market. Real estate professionals can promote them toward families who have a loved one with limitations, aging Americans or point out that ADA-compliance also tends to be ergonomically beneficial.