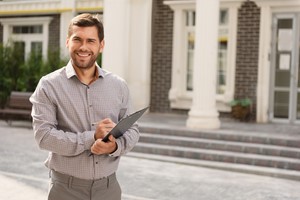 Want to transform your homeownership dream into a reality? Understanding what it takes to enter the real estate market successfully is paramount for homebuyers. With the necessary preparation, you should have no trouble purchasing your dream residence.
Ultimately, there are several steps that a homebuyer should take before he or she conducts a home search, including:
1. Perform Plenty of Housing Market Research
The housing market fluctuates regularly, and a buyer's market can change into a seller's market quickly. As such, you'll want to conduct sufficient real estate market research before you start your home search so you can streamline the process of finding the perfect house.
Consider where you want to live and whether you'd like to reside close to family members and friends. Also, consider how much space you'll need from a new home, along with whether you'd like to live near schools, playgrounds and other local hot spots.
Don't forget to check out the prices of a wide range of homes, either. By doing so, you may be able to determine the price range for houses that match your needs.
2. Get Pre-Approved for a Mortgage
With pre-approval for a mortgage, you'll know exactly what you can afford as soon as you're ready to buy a house.
Banks and credit unions frequently offer a vast array of home financing options, making it simple for you to choose a mortgage that fits your budget. Fixed- and adjustable-rate mortgages are among the most popular choices for homebuyers nationwide. Meanwhile, you may be eligible for Federal Housing Administration (FHA) or U.S. Department of Veterans Affairs (VA) loans as well.
Reach out to multiple banks and credit unions to pursue all of the home financing options at your disposal. This will enable you to find the best mortgage based on your individual needs and enter the housing market with financing in hand to secure your dream home.
3. Hire an Experienced Real Estate Agent
There is no reason to enter the housing market alone. Lucky for you, experienced real estate agents are happy to help you find the perfect house.
An experienced real estate agent understands the ins and outs of the housing market and will share his or her real estate expertise with you. This professional will educate you about the real estate market and ensure that you know what to look for when you attend an open house.
Also, an experienced real estate agent will guide you along the homebuying journey. From the moment you spot your dream home to the day you finalize a purchase agreement, your real estate agent will offer the support that you need to go from homebuyer to homeowner.
Perhaps best of all, an experienced real estate agent will help alleviate your homebuying concerns. And if you ever have homebuying questions, your real estate agent will provide responses at any time.
Don't settle for a subpar home – follow the aforementioned steps, and you can move closer to discovering your ideal residence.